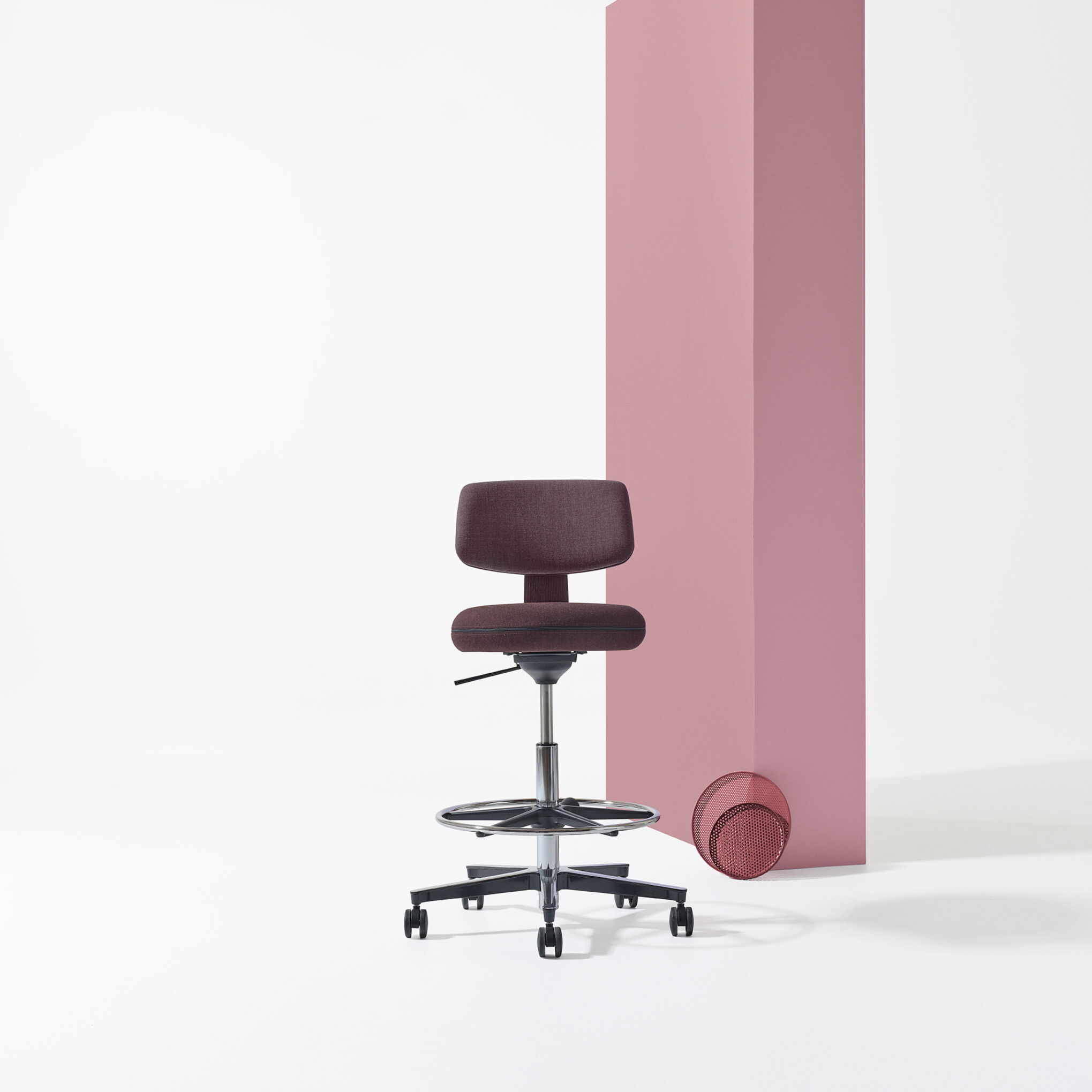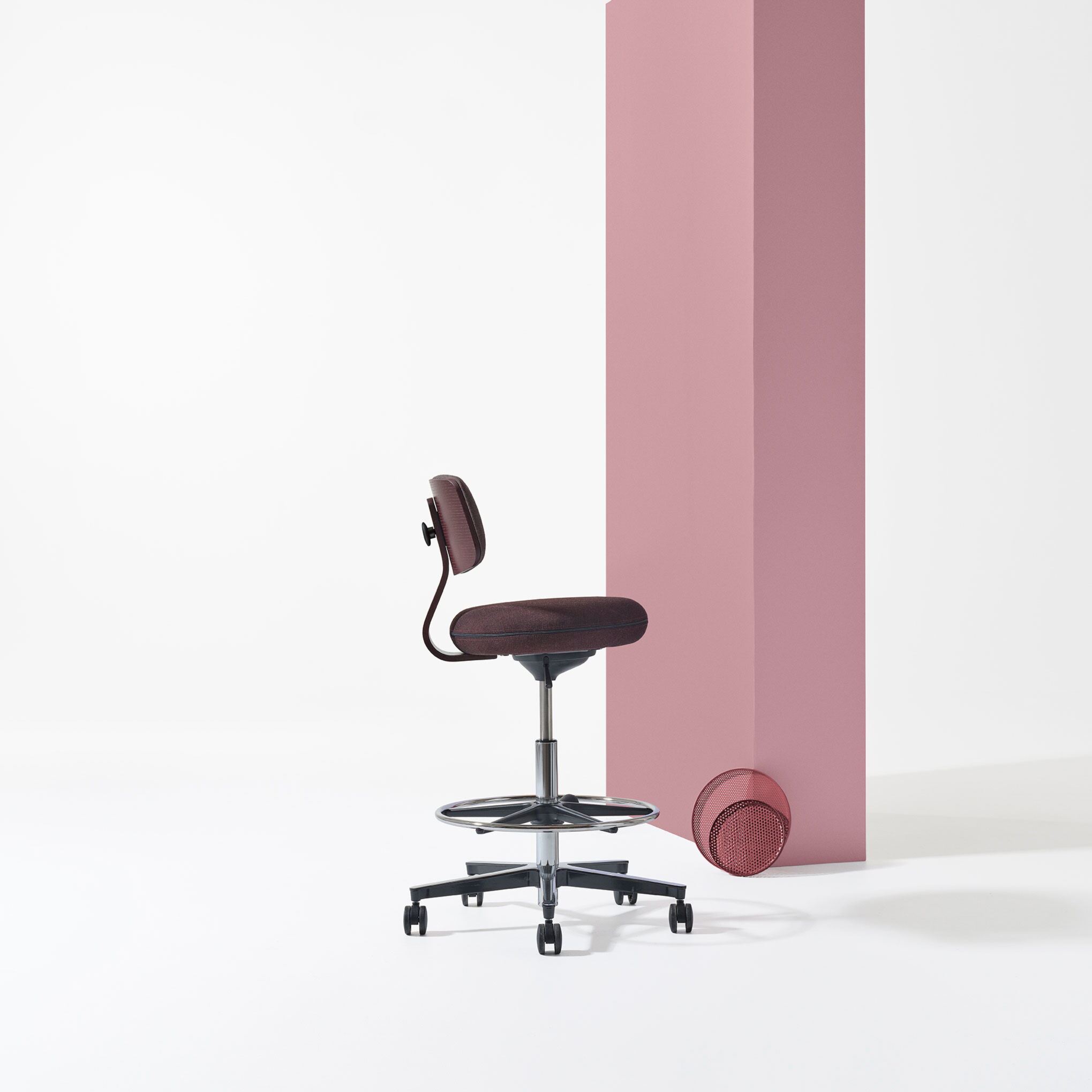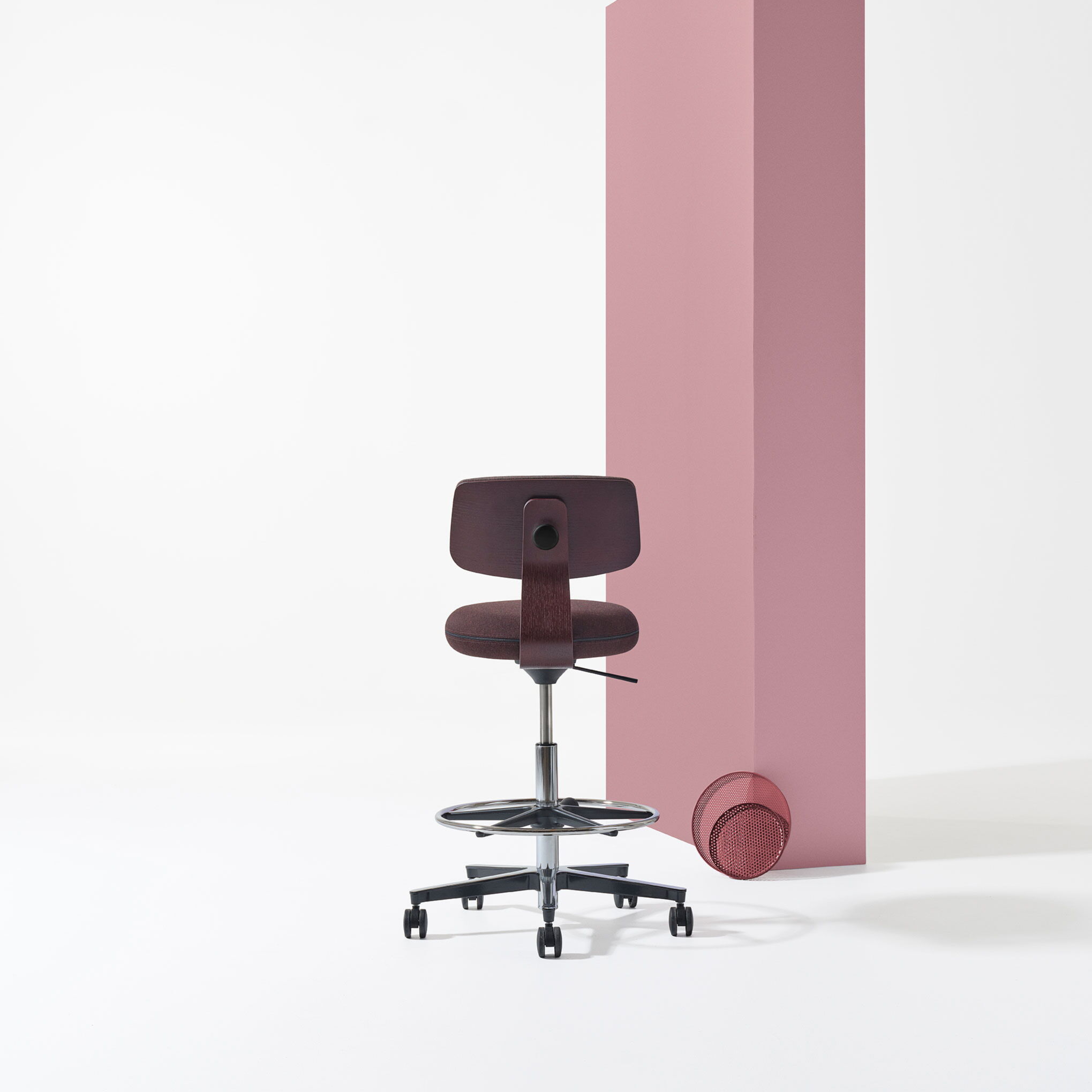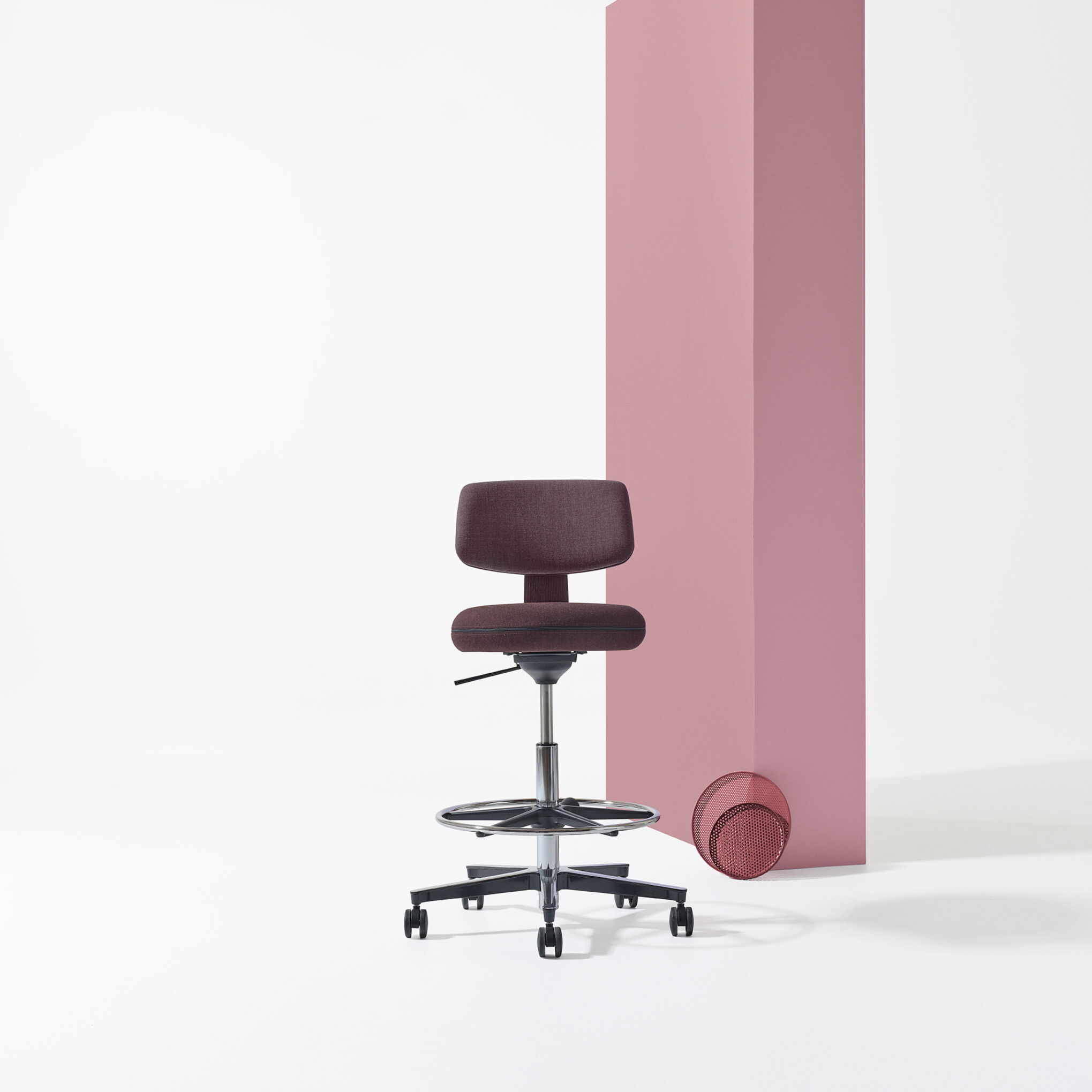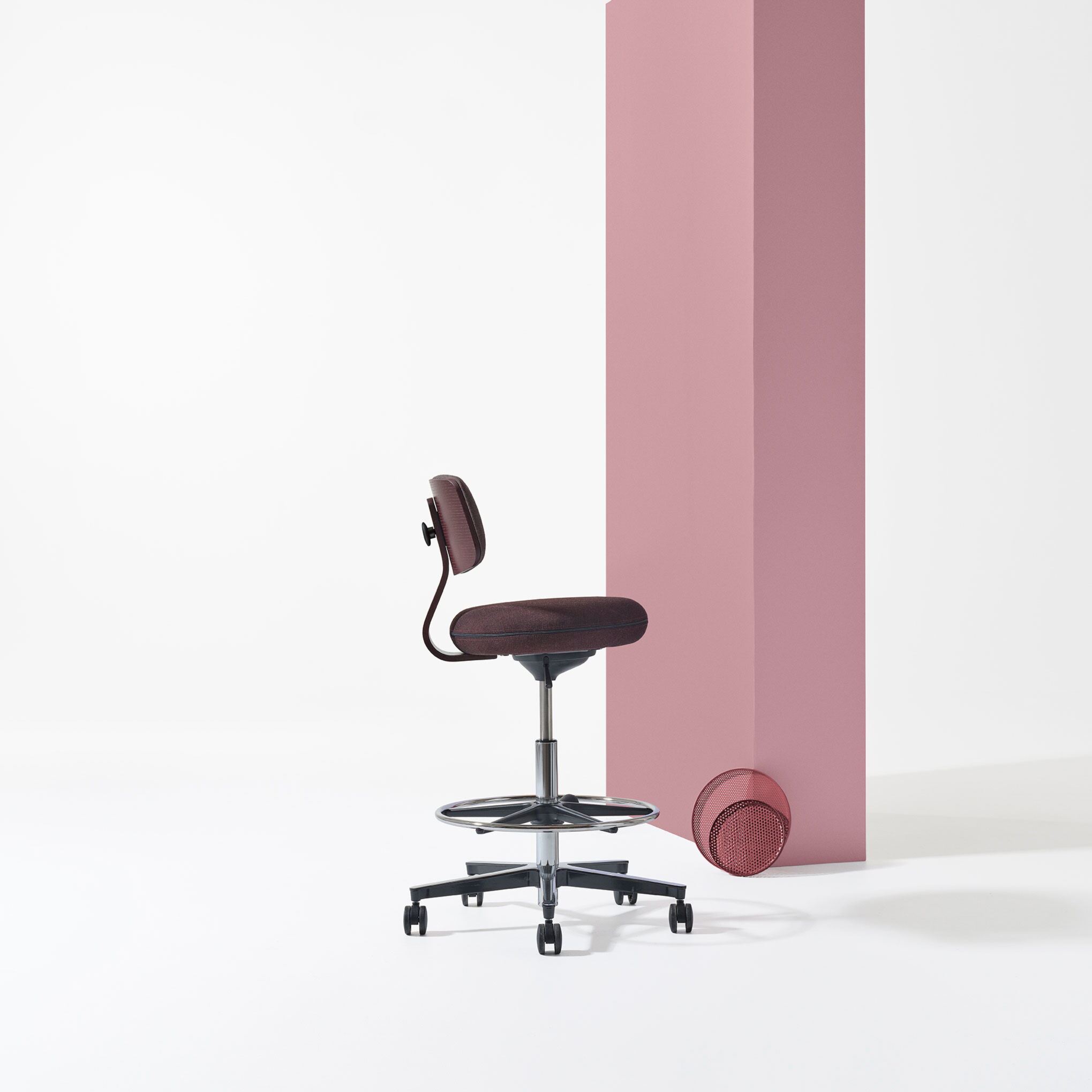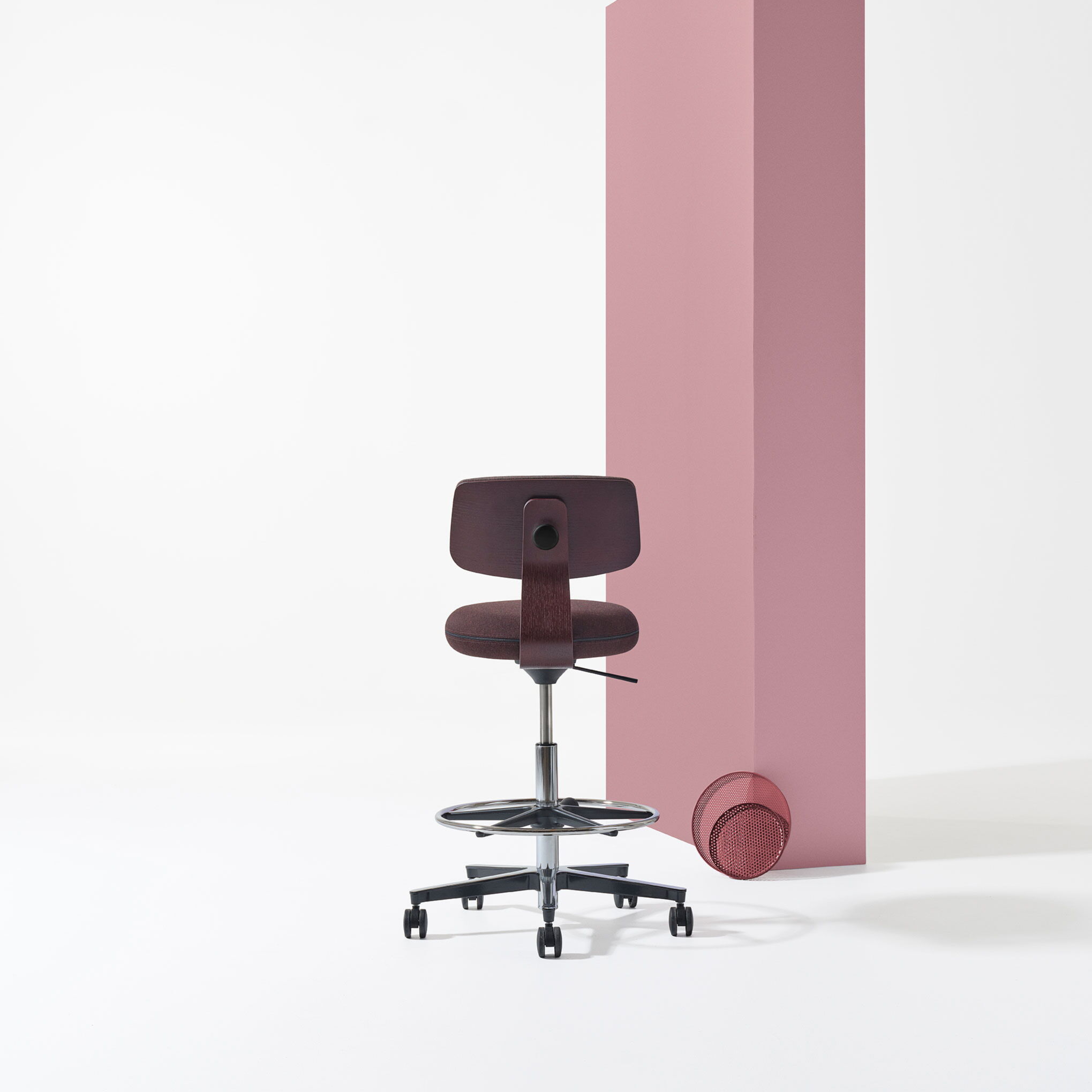 360 high chair
Flexible workchair/high chair for high tables and standing desks
Savo 360 high chair is a hybrid between an office chair and a meeting chair that promotes movement during the working day. This variant has a foot ring and wheels and is perfect for sitting at desks with a height of 90-110 cm. Sustainable design, every part can be replaced. The chair's upholstered seat can be combined with fully upholstered back or upholstered front with a visible wooden plate on the back. The wooden parts come in variants of ash or oak and provide instant comfort.
Details

Options & accessories

Downloads
Facts
• Back post and back plate in wood, alternatively back post in wood and fully upholstered back
• Wood details in ash 2% white (A2), black-stained ash (AS) or natural oak (E5)
• Adjustable seat height
• Backrest is adjustable in height
• Knob/control for backrest in anodised aluminum
• High seat height 580-790 mm
• Foot ring
• Black gas lift
• Black aluminum swivel base with polished top
• Unbraked wheels for hard floors
• Flexible chair swing, 7 ° backwards and 4 ° forwards
Specification text
Savo 360
Chair with adjustable seat height. Normal seat height: 420 – 540 mm (with optional gas lift 490-635 mm) high seat height 580 – 790 mm. Swivel base in aluminum with castors. Writing board with clothes hook for normal seat height, can be retrofitted. Circular, upholstered seat made of cold foam with fully rounded edges, thickness 105 mm. The seat upholstery is equipped with a zipper and replaceable. Backrest with backrest plate made of
form-pressed wood in ash, oak or black-stained ash, either with visible wood on the back, or fully upholstered. Backrest is adjustable in height, 50 mm, visible control/knob in anodised aluminum with knurled edge. Seat mechanism with swing function forwards / backwards.
<br>
<span class="colour" style="color:black"></span>