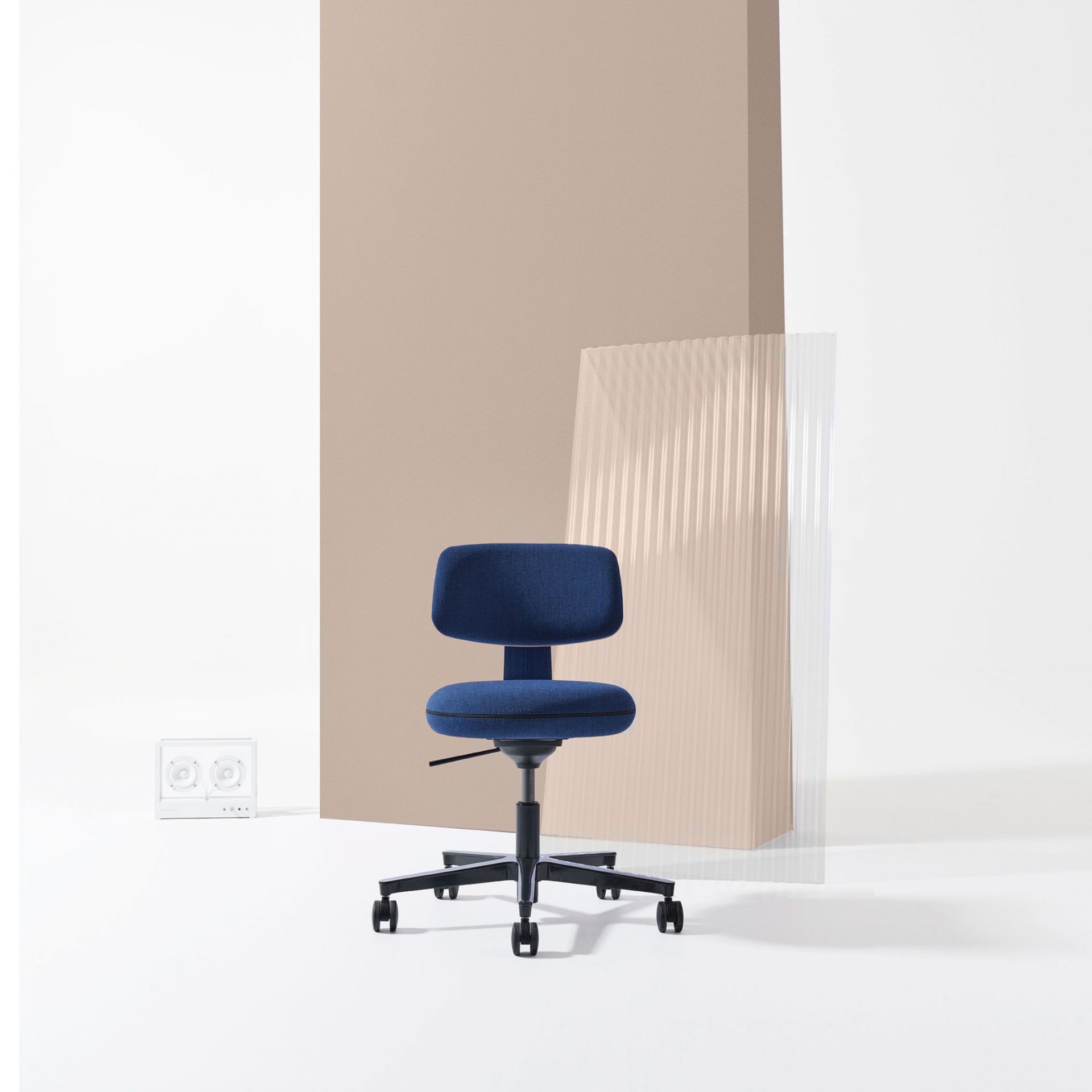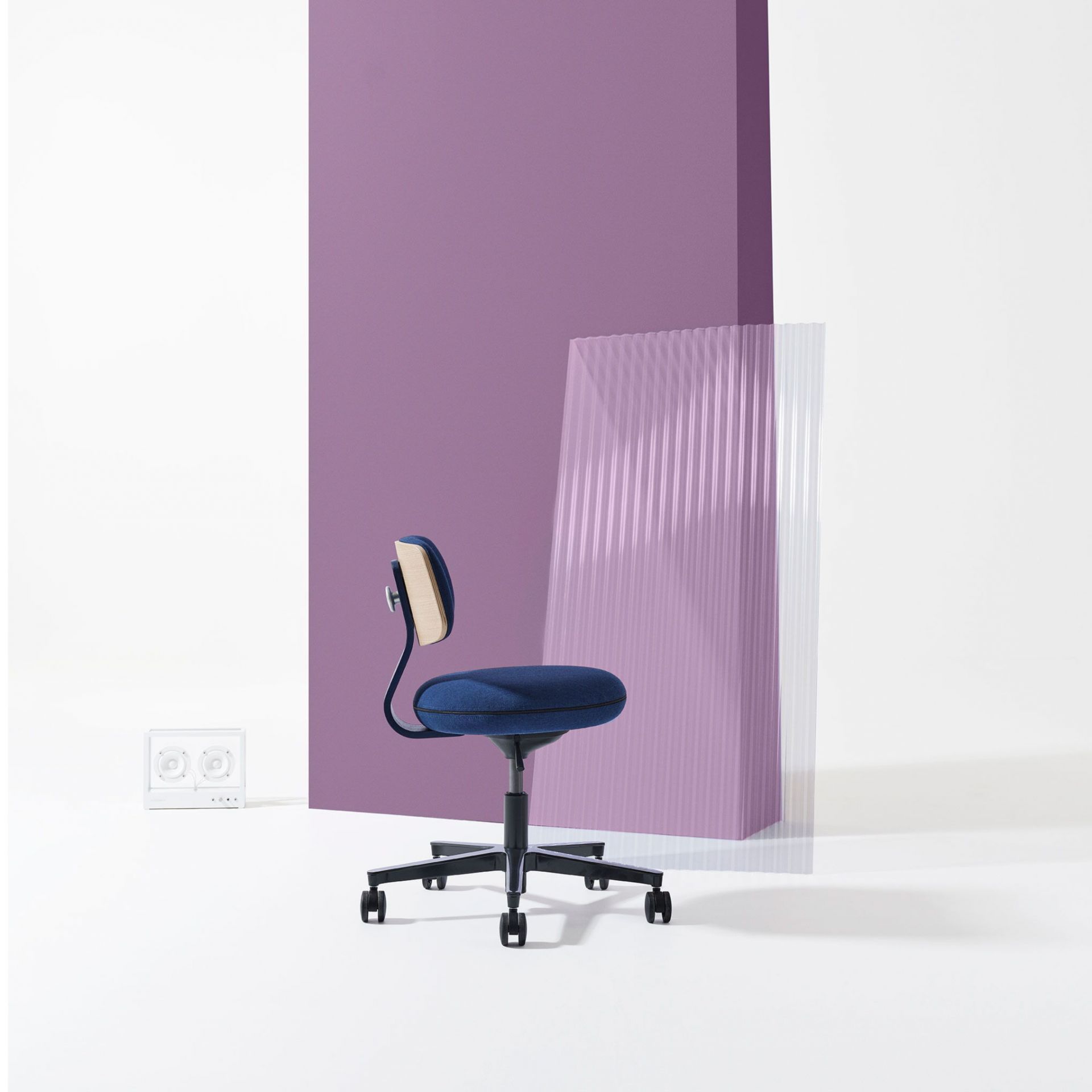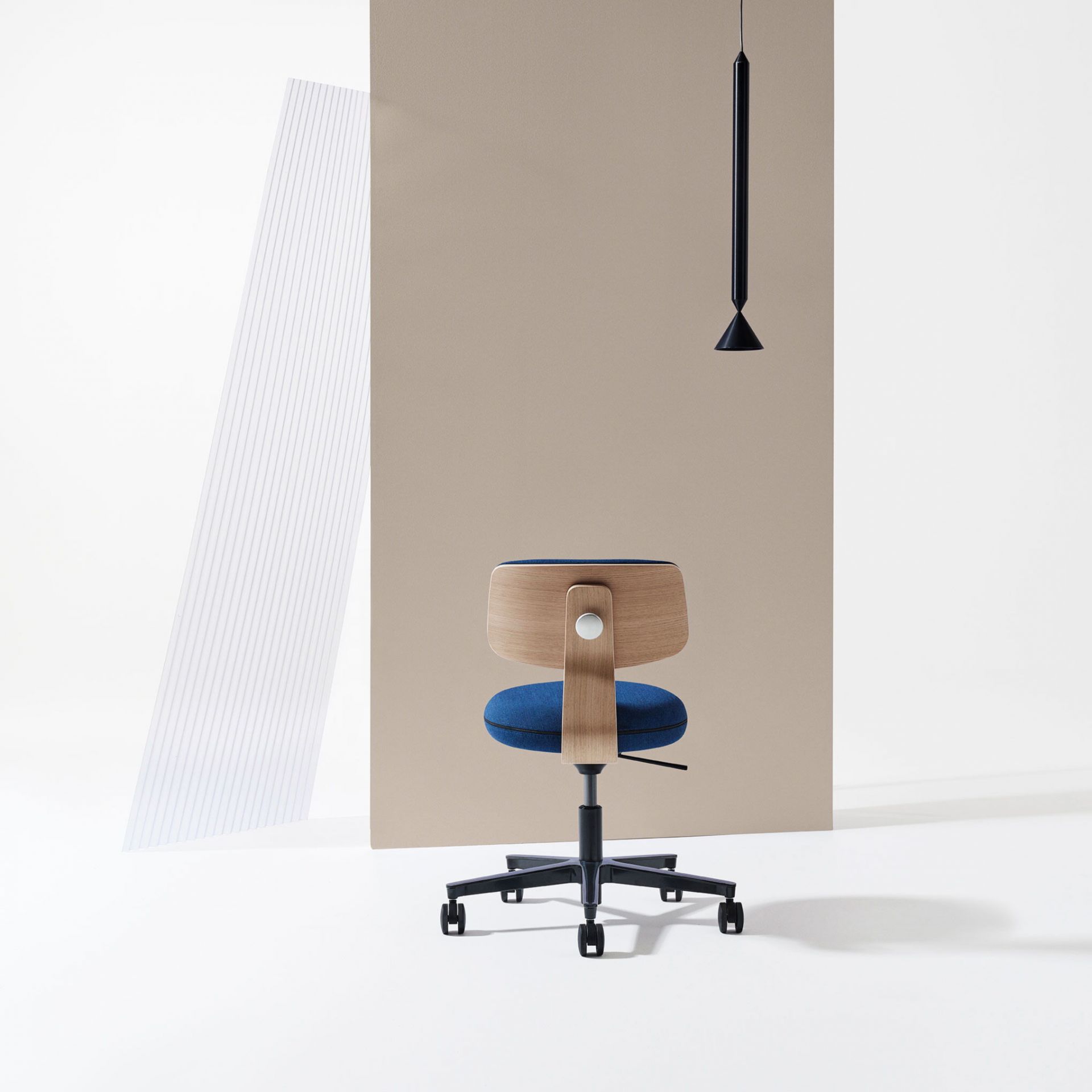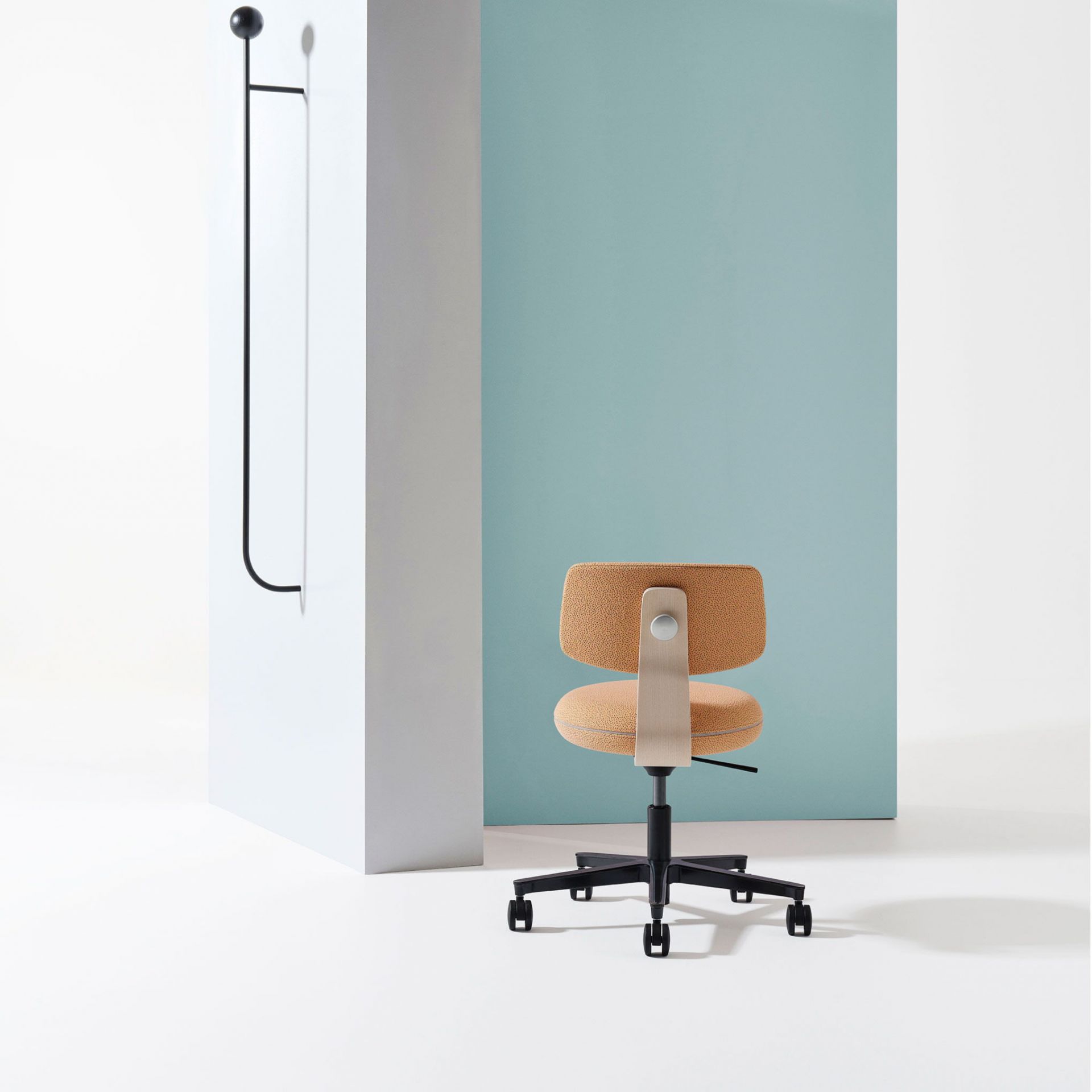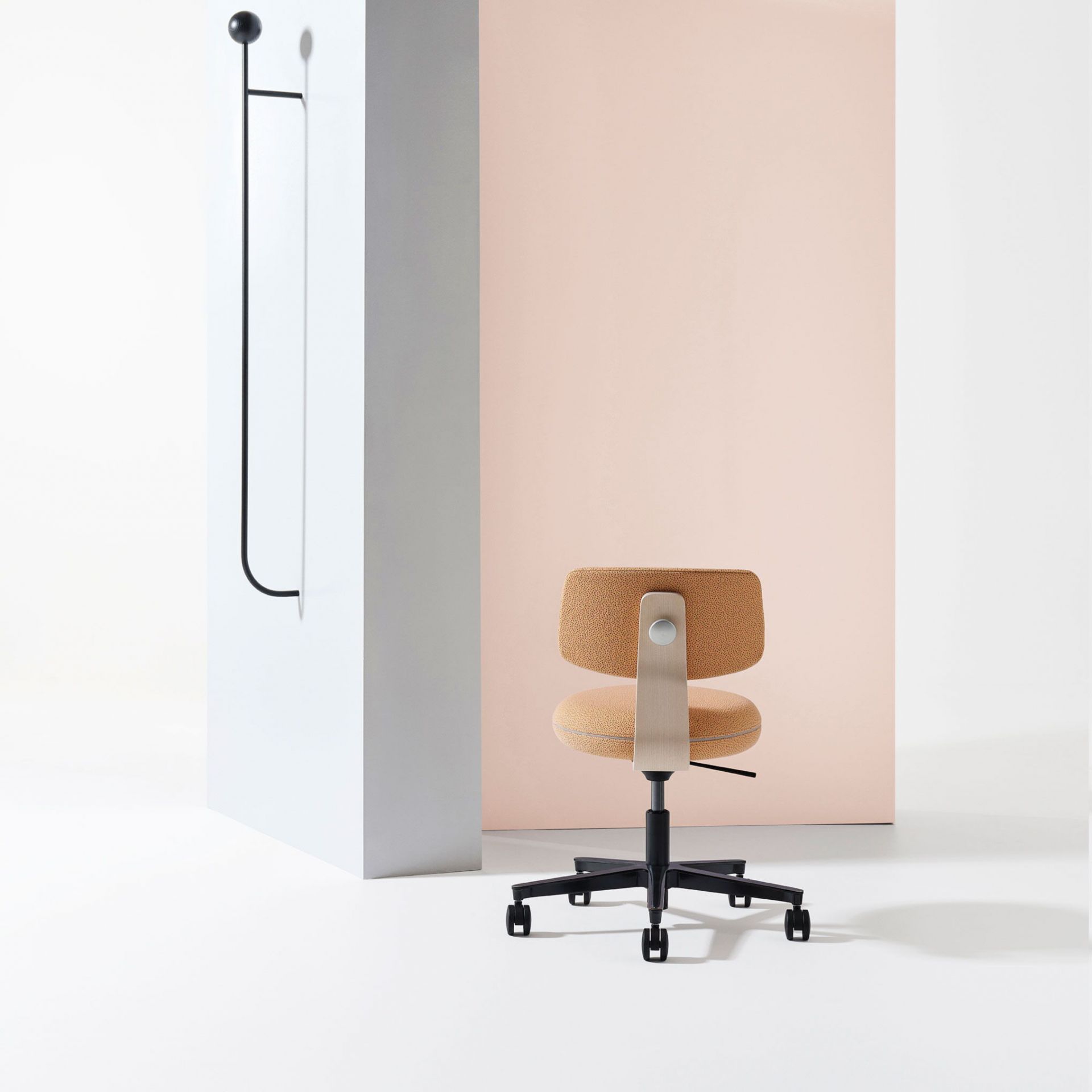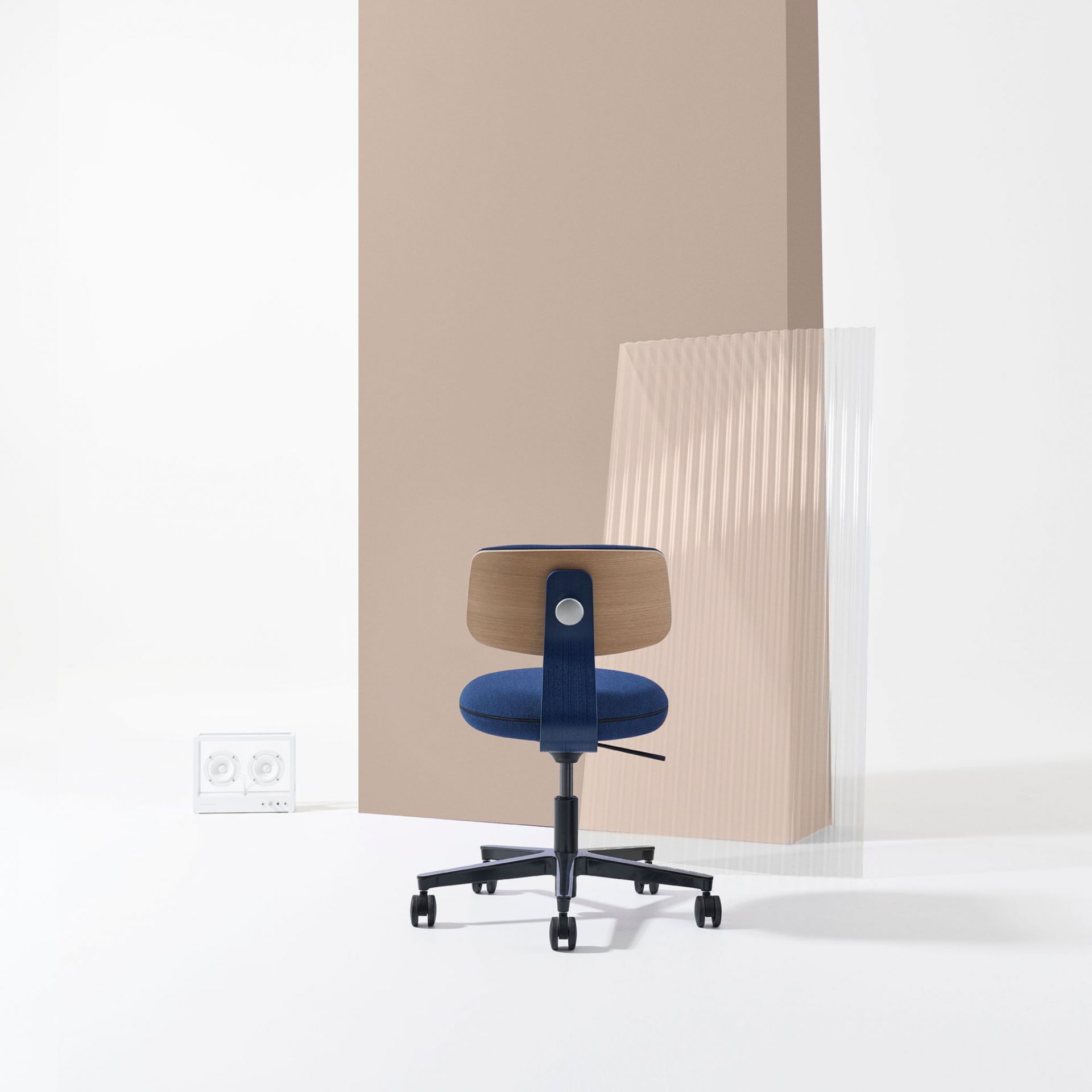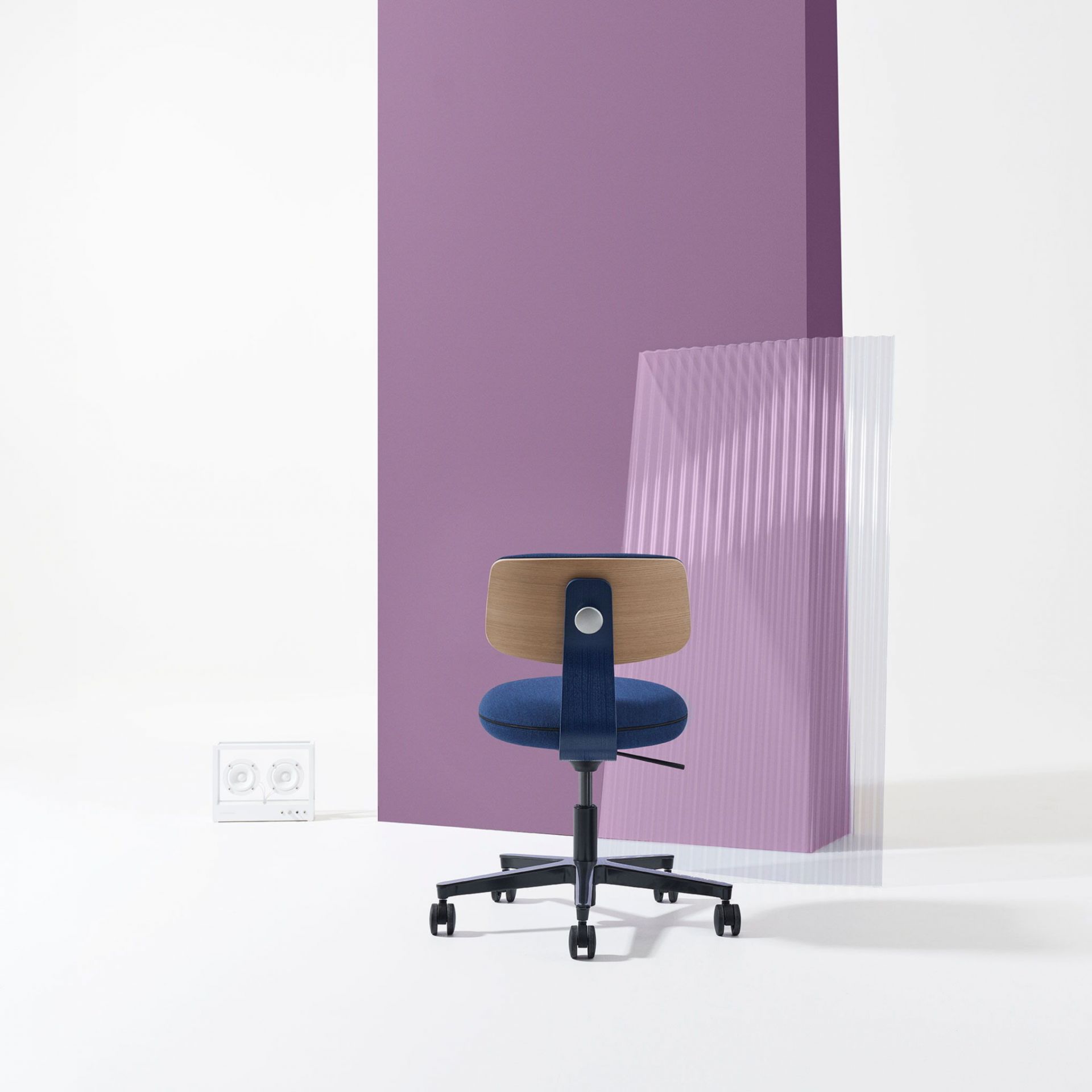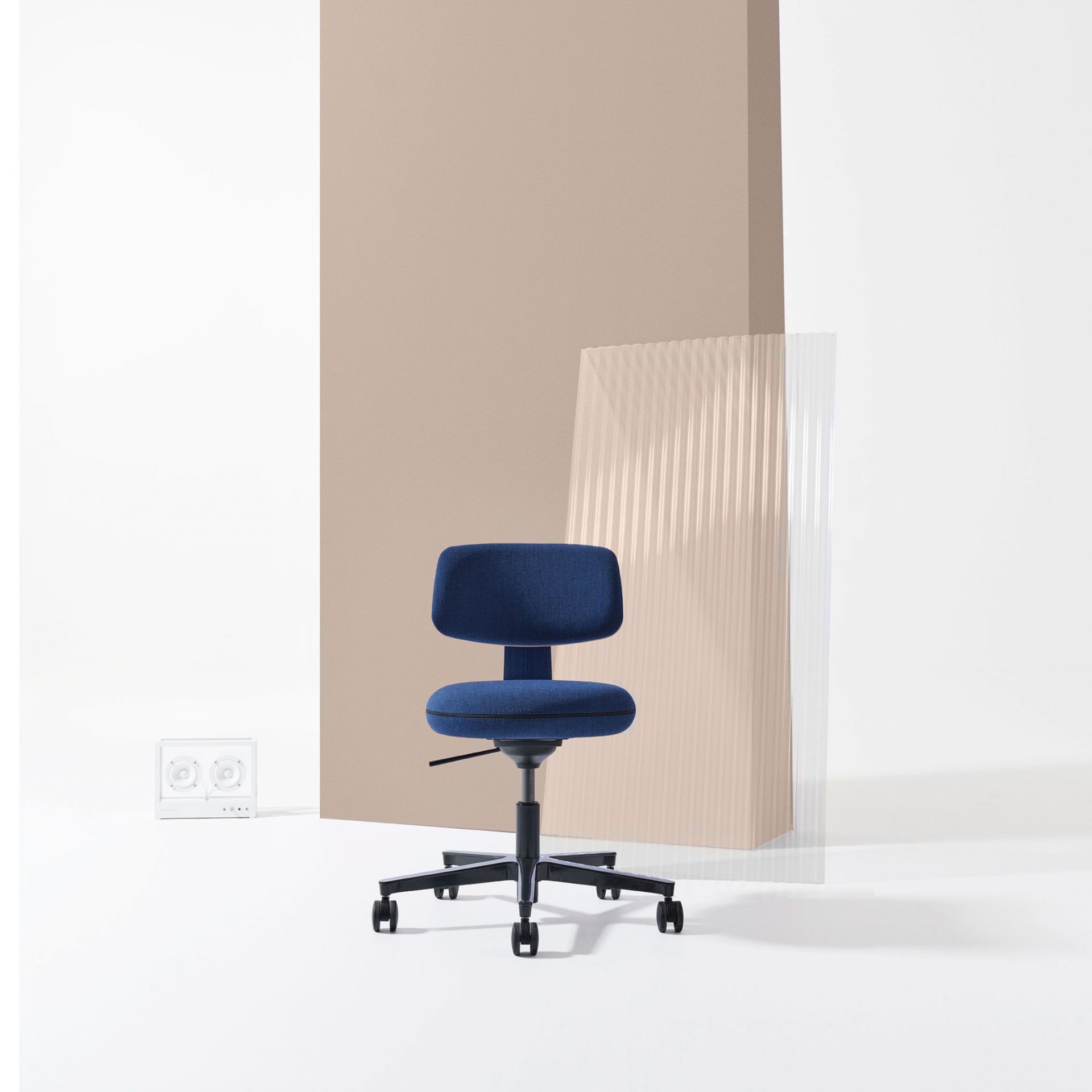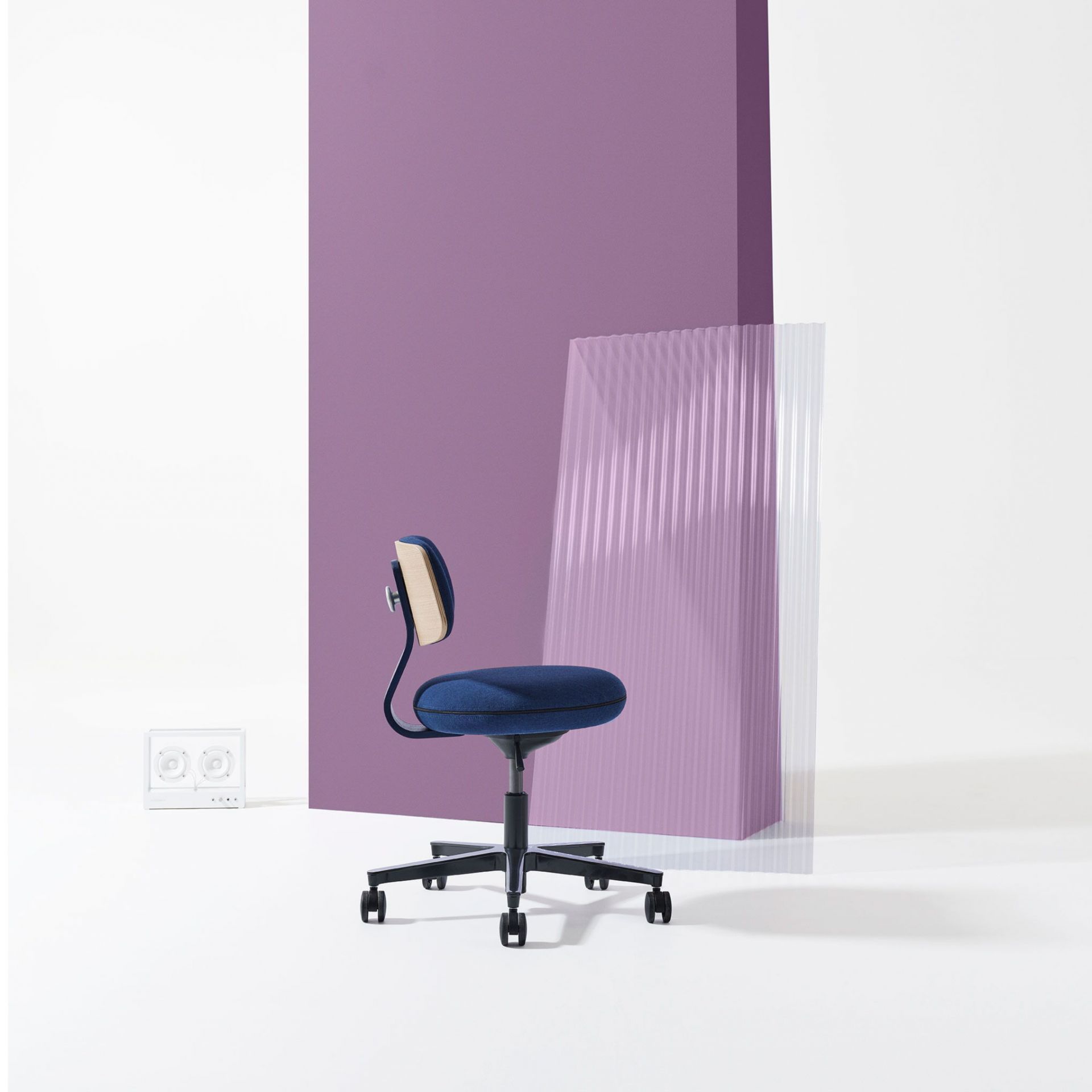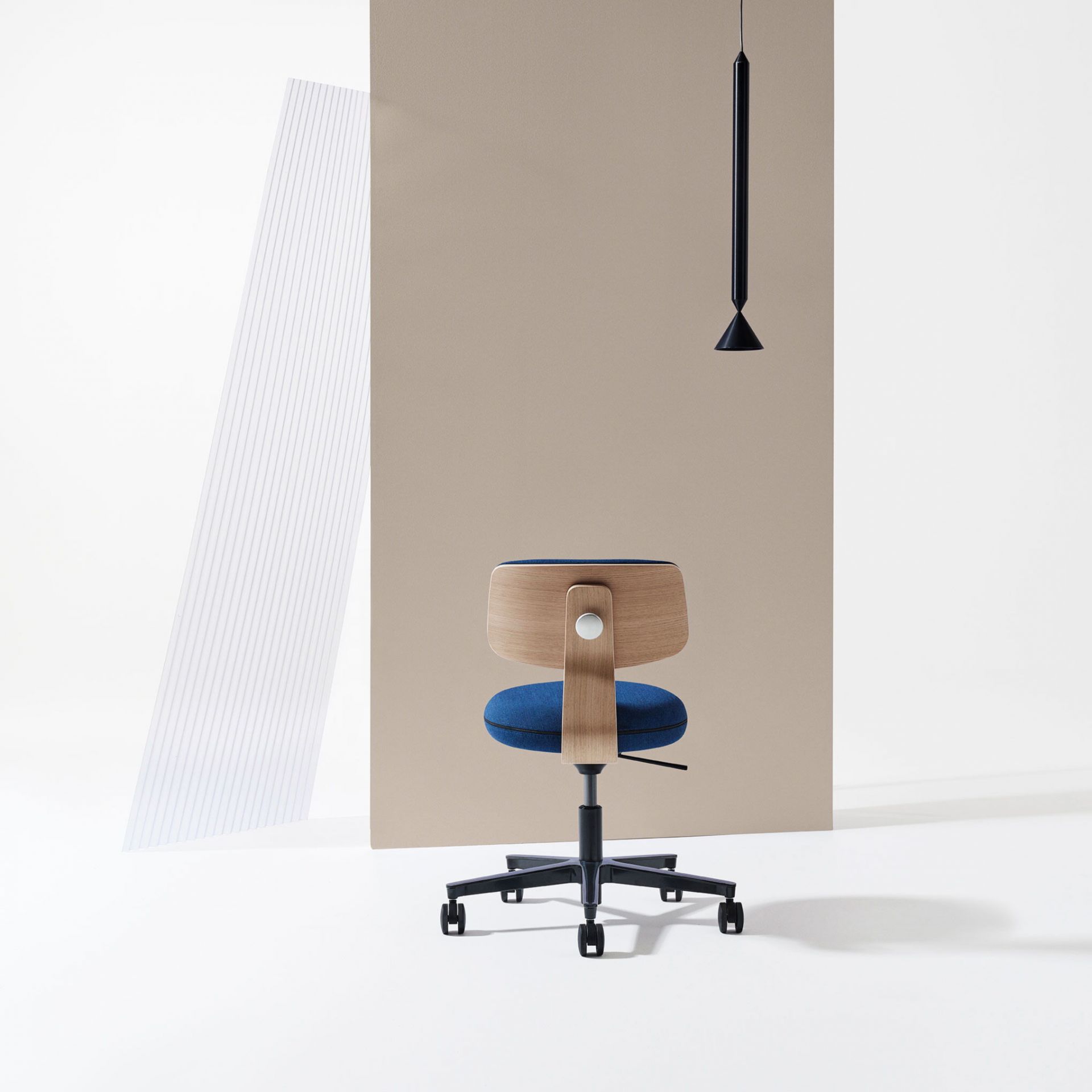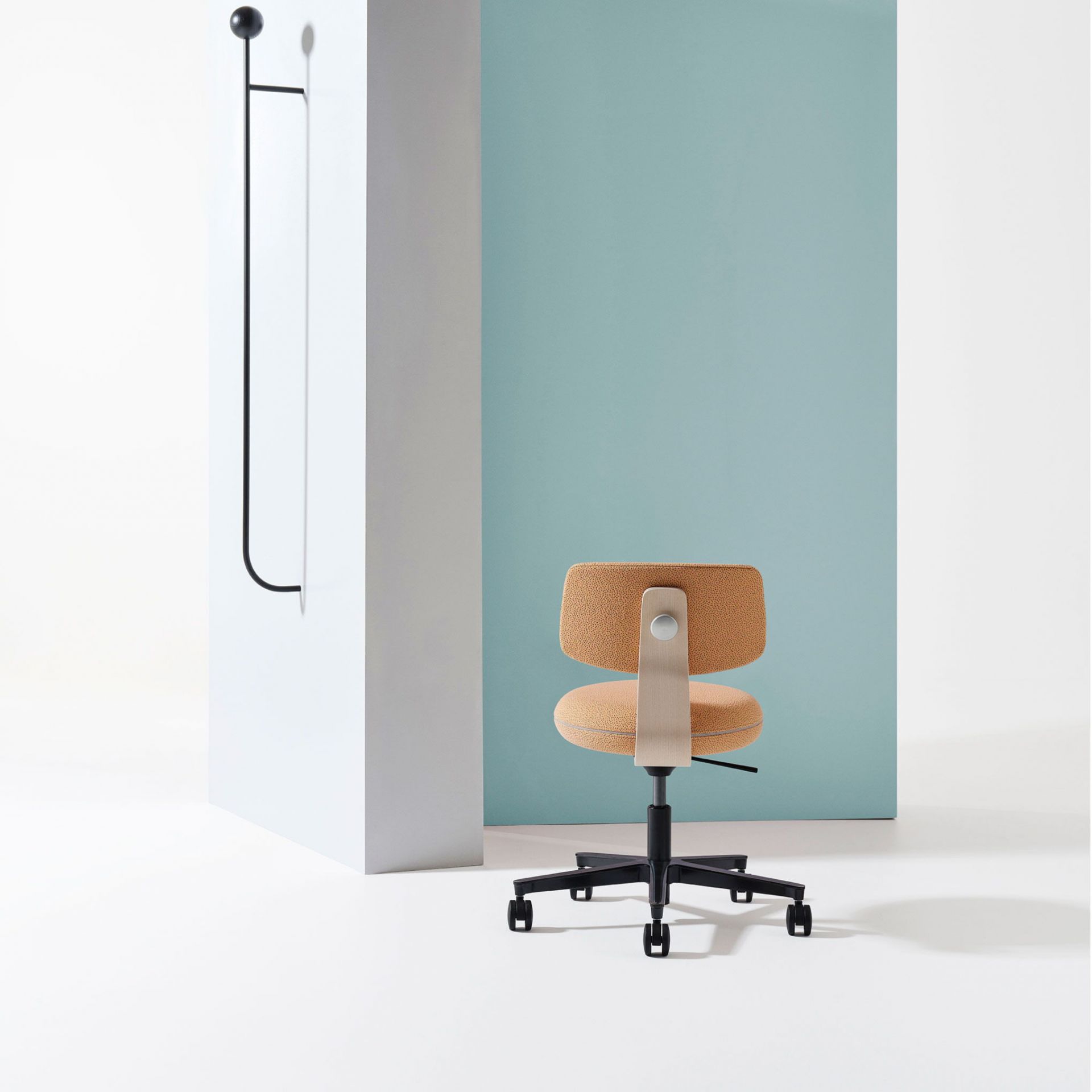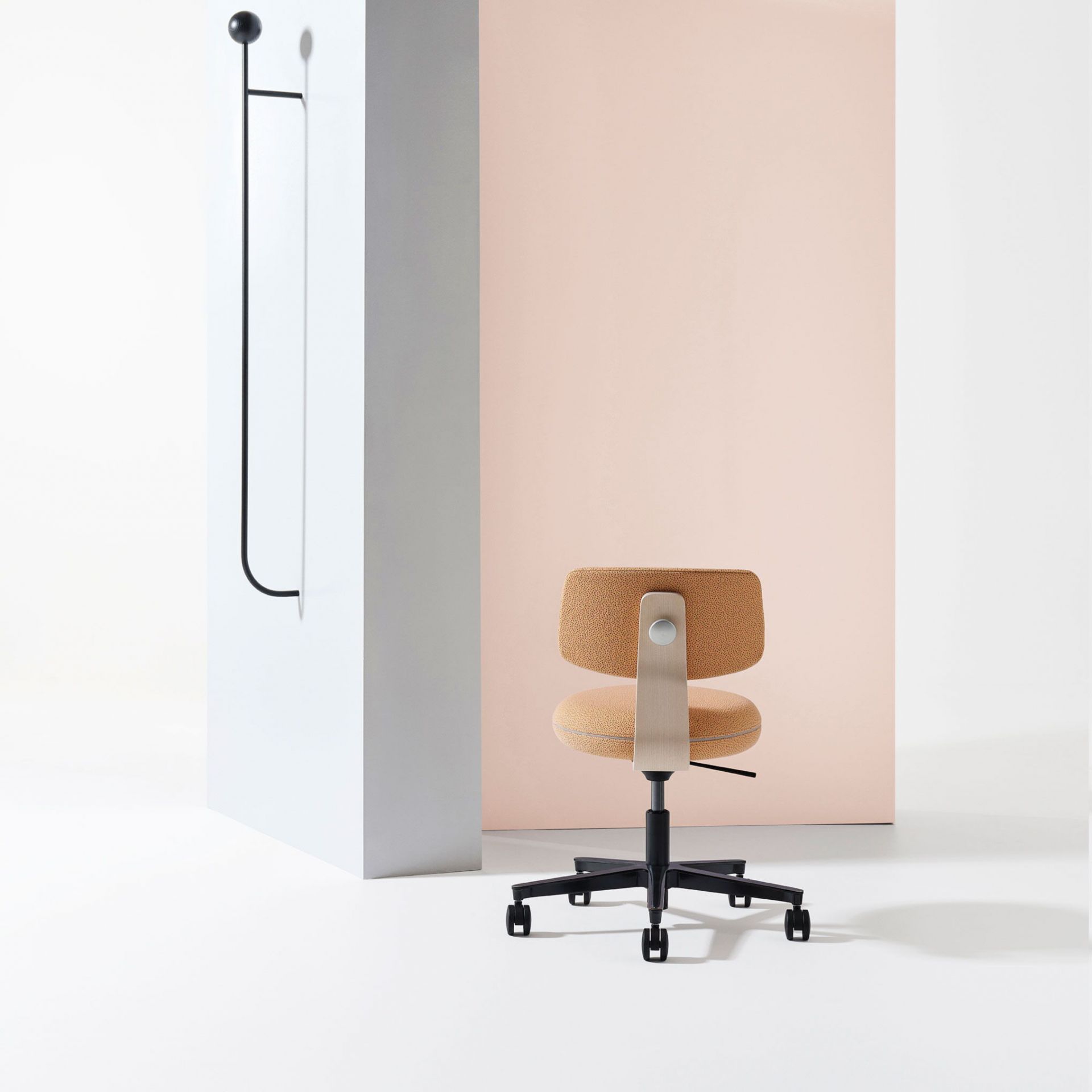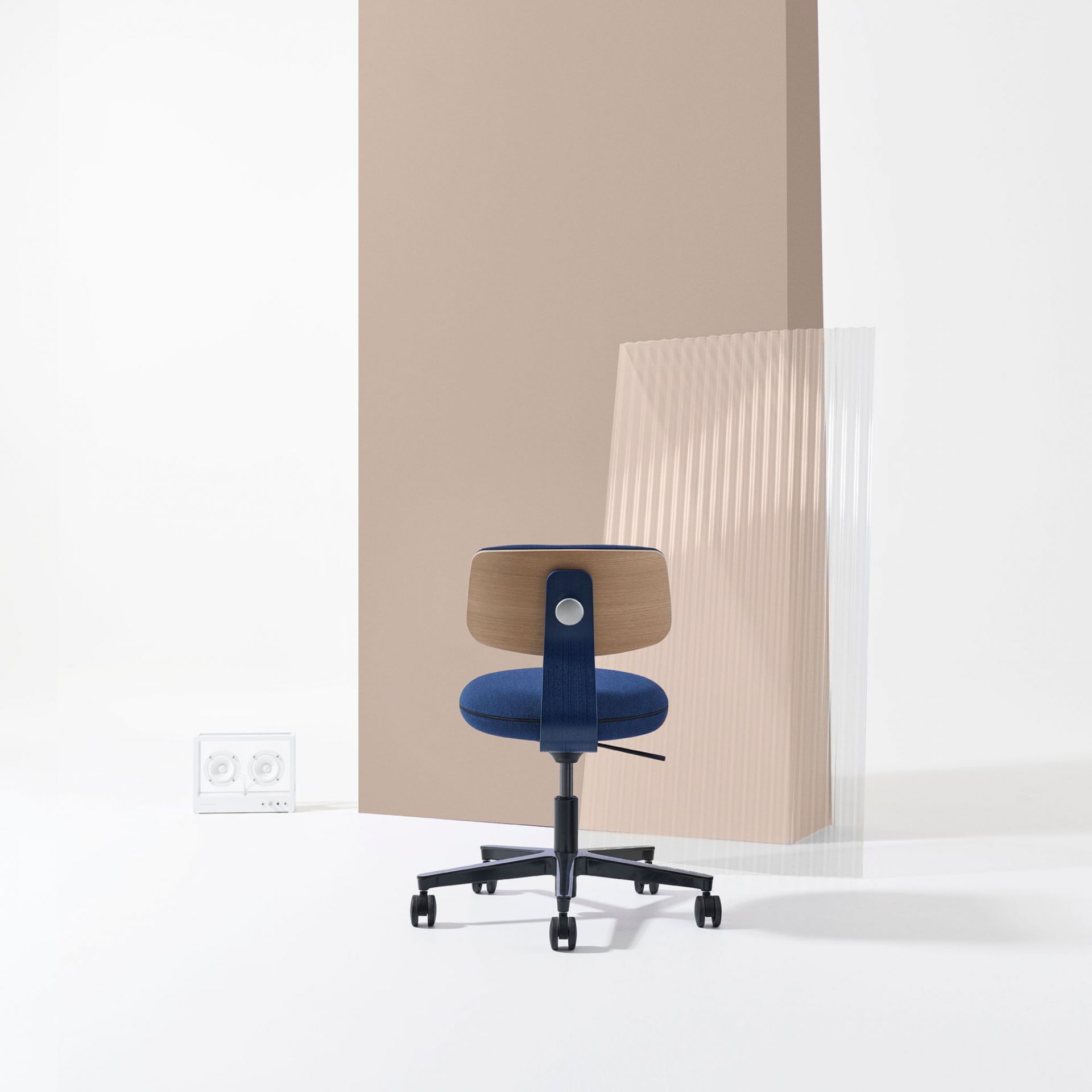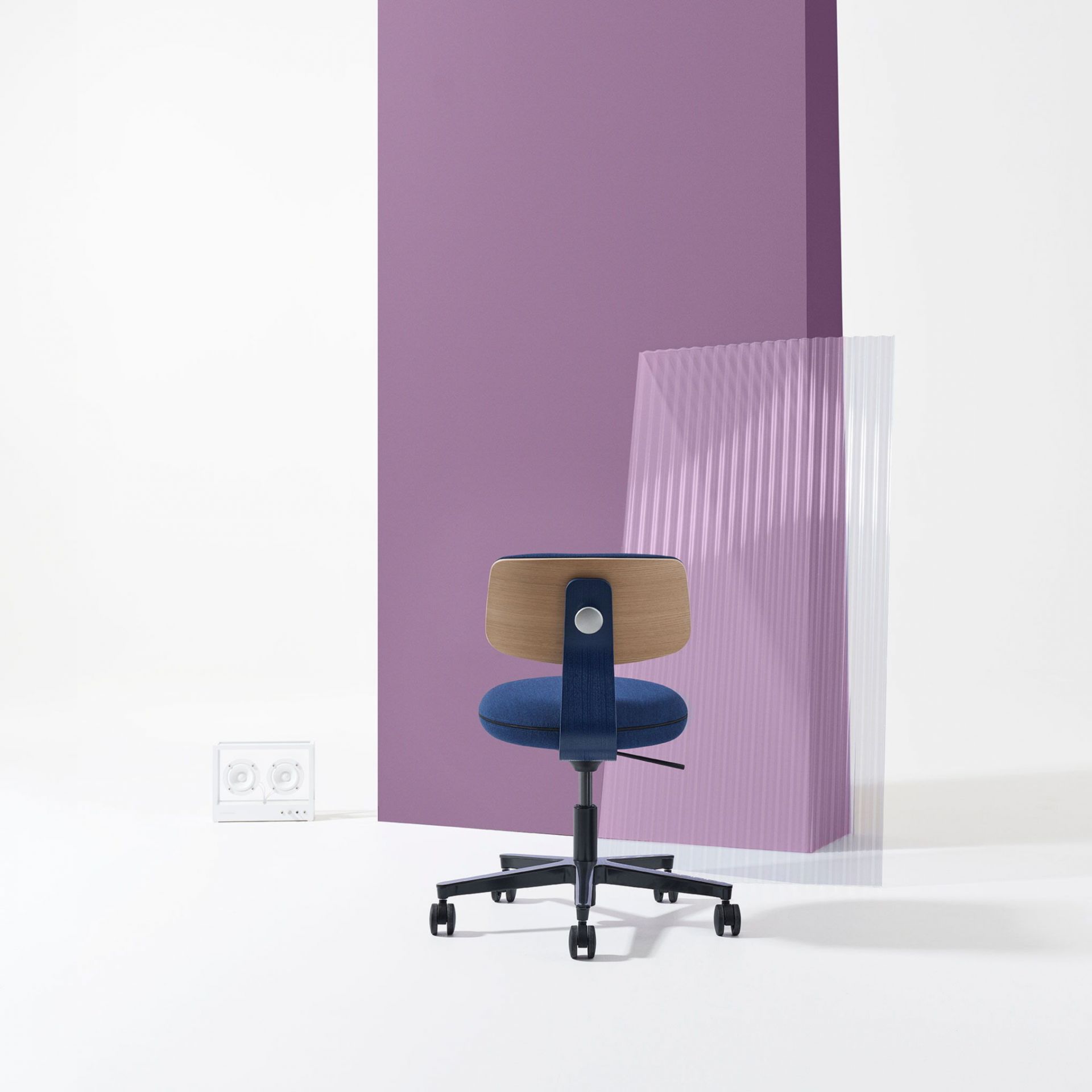 360 meeting chair
Normal height meeting chair
Savo 360, designed by Olle Lundberg, is a game-changer in office chair design. The goal was to create a sustainable and intuitive office chair with a large amount of wood. The chair has a minimalist, Scandinavian design and has been developed with both the office and the home office in mind. The ergonomics are built-in through the flexibility of the wood, which provides immediate comfort.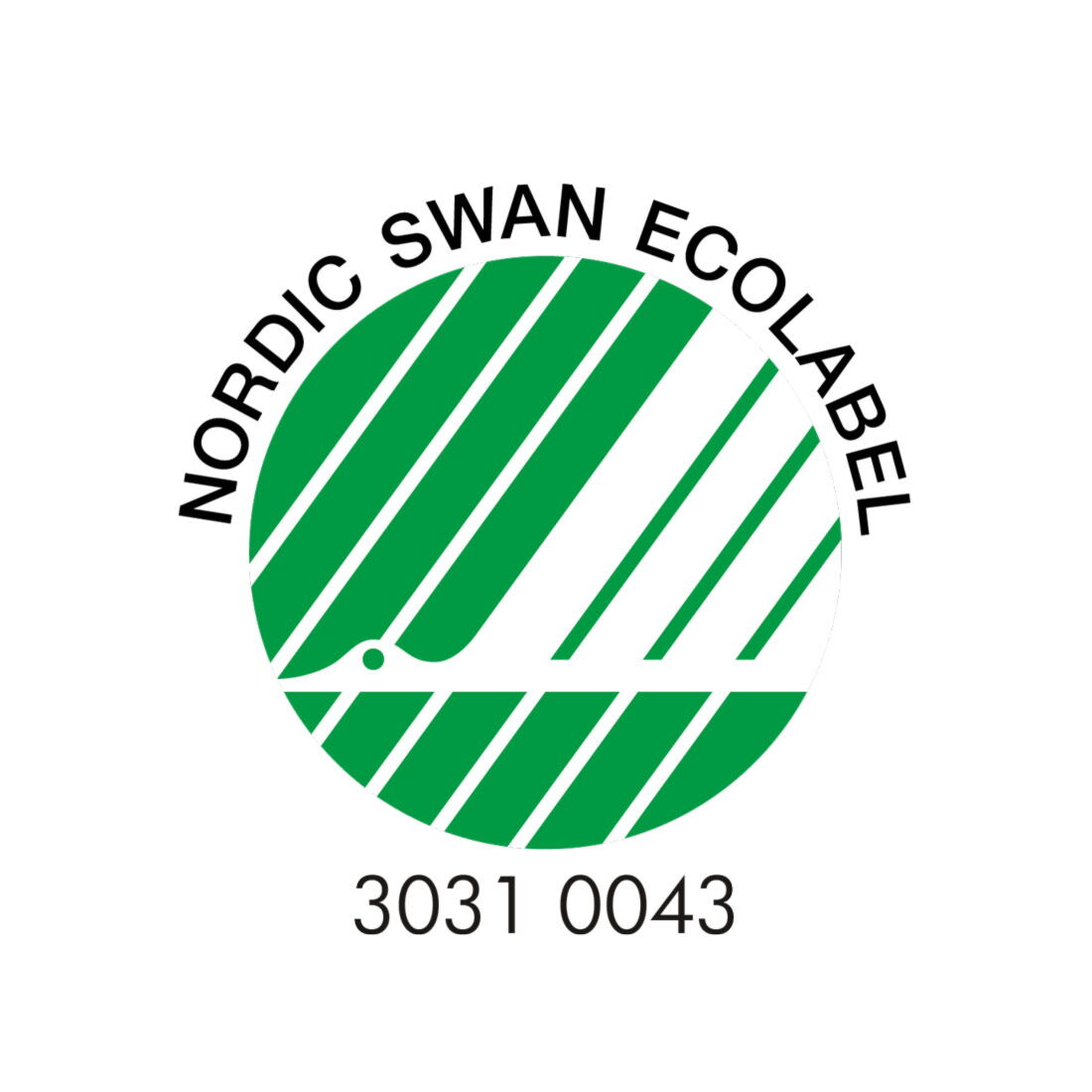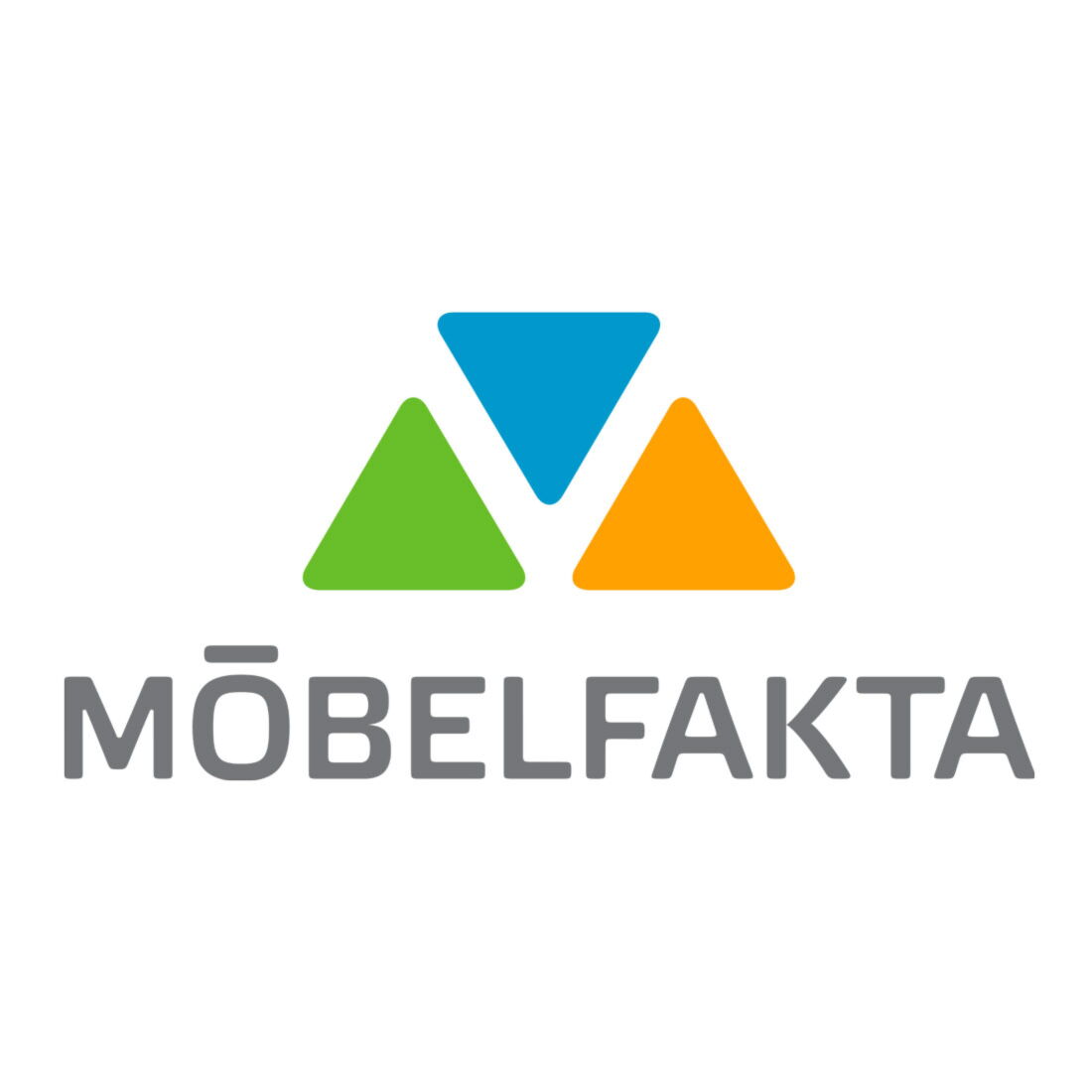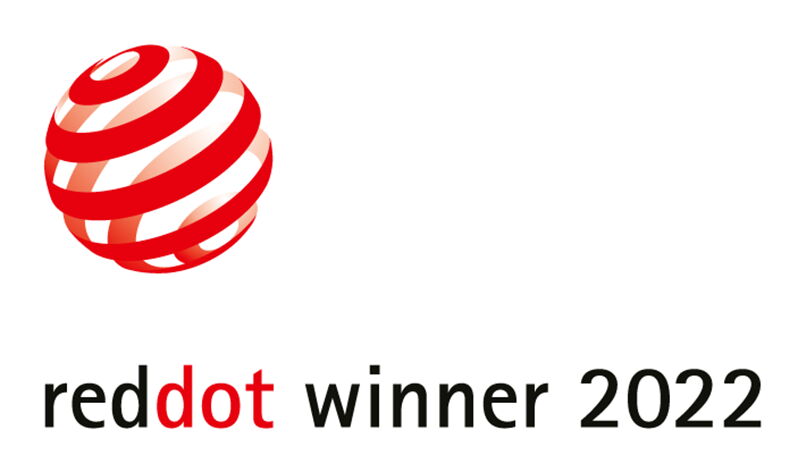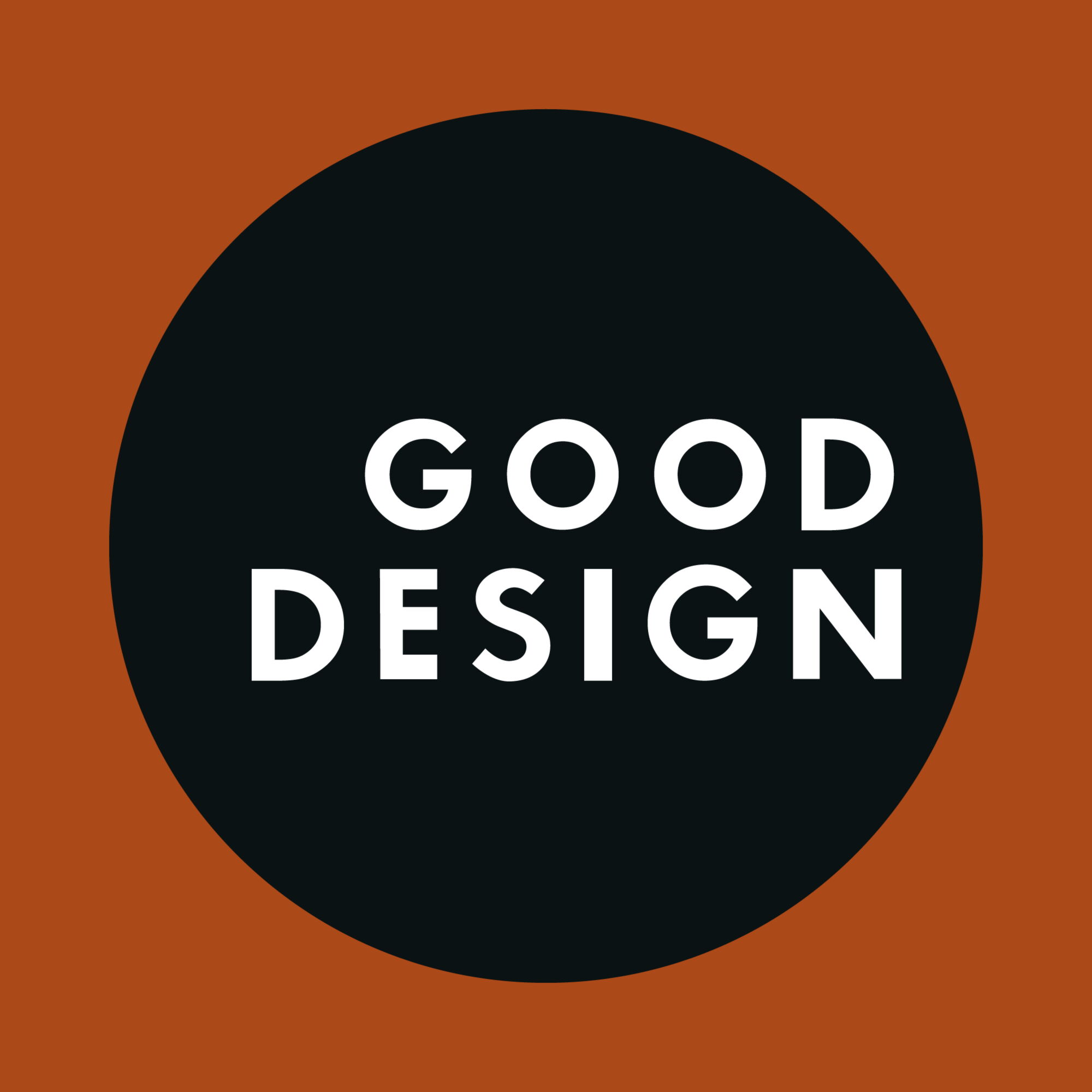 Find dealer
Details

Dimensions

Materials and Accessories

Downloads
Details
The seat can be made with a zipper in contrasting colour. Height-adjustable backrest plate (approx. 55 mm). Synchronized chair swing, 7° backwards and 4° forwards. Unbraked castors for hard flooring.
Construction
Back post and back plate in wood, alternatively wooden back post and fully upholstered backrest. Steering wheel / control for backrest height is in natural anodised aluminum. Back and seat in molded foam with wooden frame. Aluminium swivel base, steel gas lift.
Tested
EN 16139:2013 + EN 16139:2013/AC:2013 level 1, EN 1728:2012
Meeting chair
| | |
| --- | --- |
| Height | 730-900 mm |
| Width | 430 mm |
| Depth | 580 mm |
| Seat height (with load) | 420-540 mm |
| Seat height | 490-610 mm |
| Seat depth | 430 mm |
| Seat width | 430 mm |
| Sit depth | 400 mm |
| Backrest W | 410 mm |
| Backrest H | 400 mm |
| Base diameter | 630 mm |
| Weight | 8.4 kg |
Meeting chair
| | |
| --- | --- |
| Height | 790-970 mm |
| Width | 580 mm |
| Depth | 580 mm |
| Seat height (with load) | 490-630 mm |
| Seat height | 560-700 mm |
| Seat depth | 400 mm |
| Seat width | 430 mm |
| Sit depth | 400-400 mm |
| Backrest W | 410 mm |
| Backrest H | 400 mm |
| Base diameter | 630 mm |
| Weight | 10.2 kg |