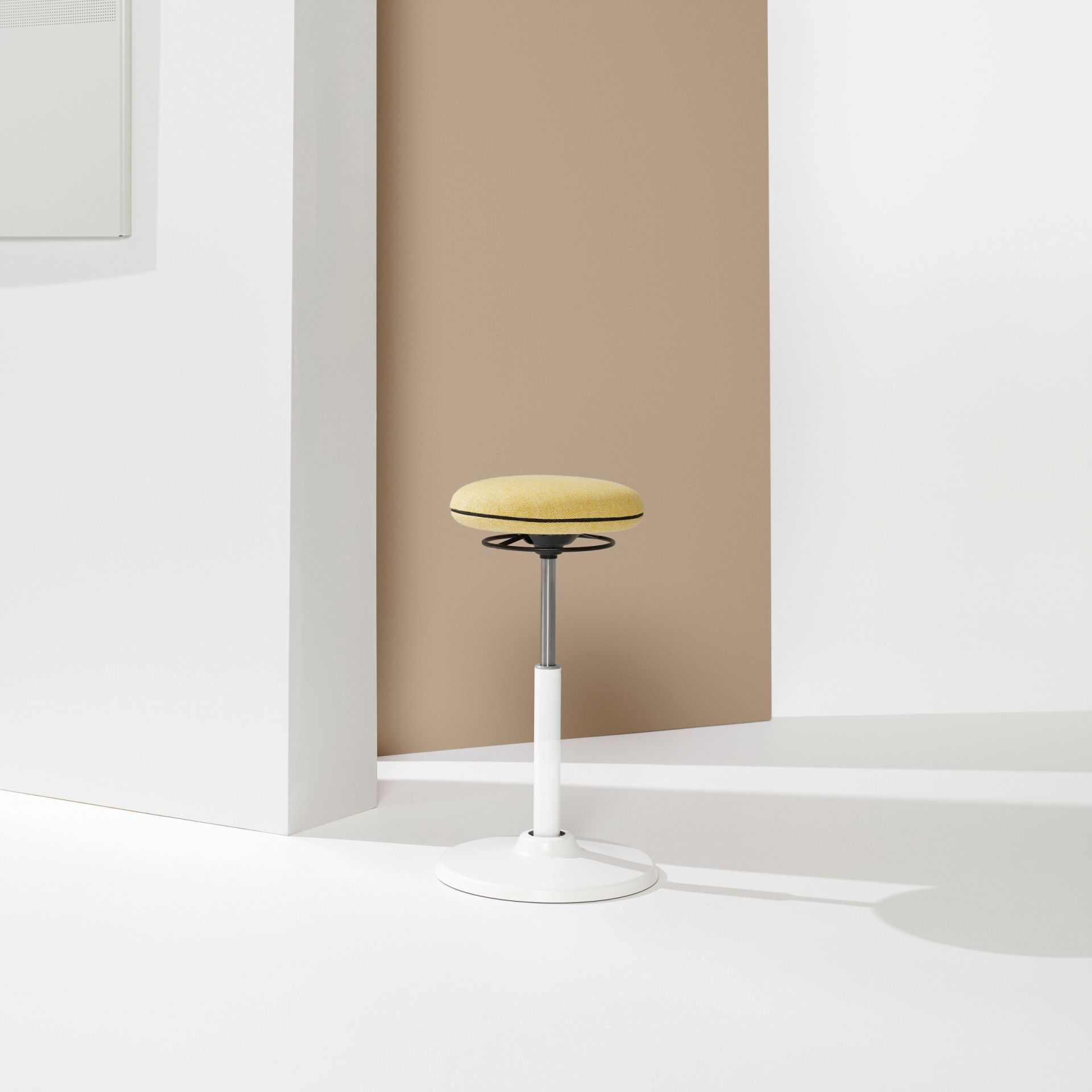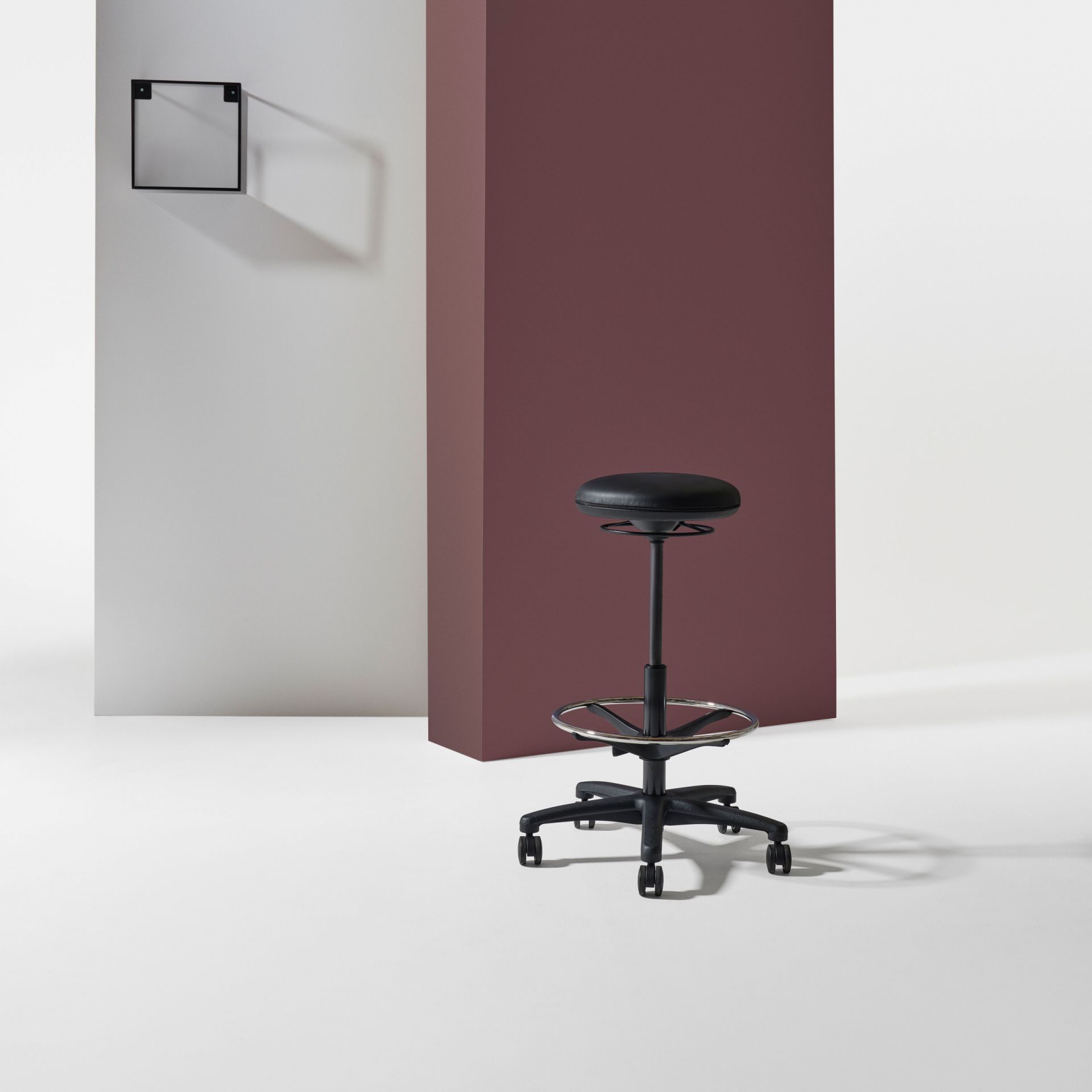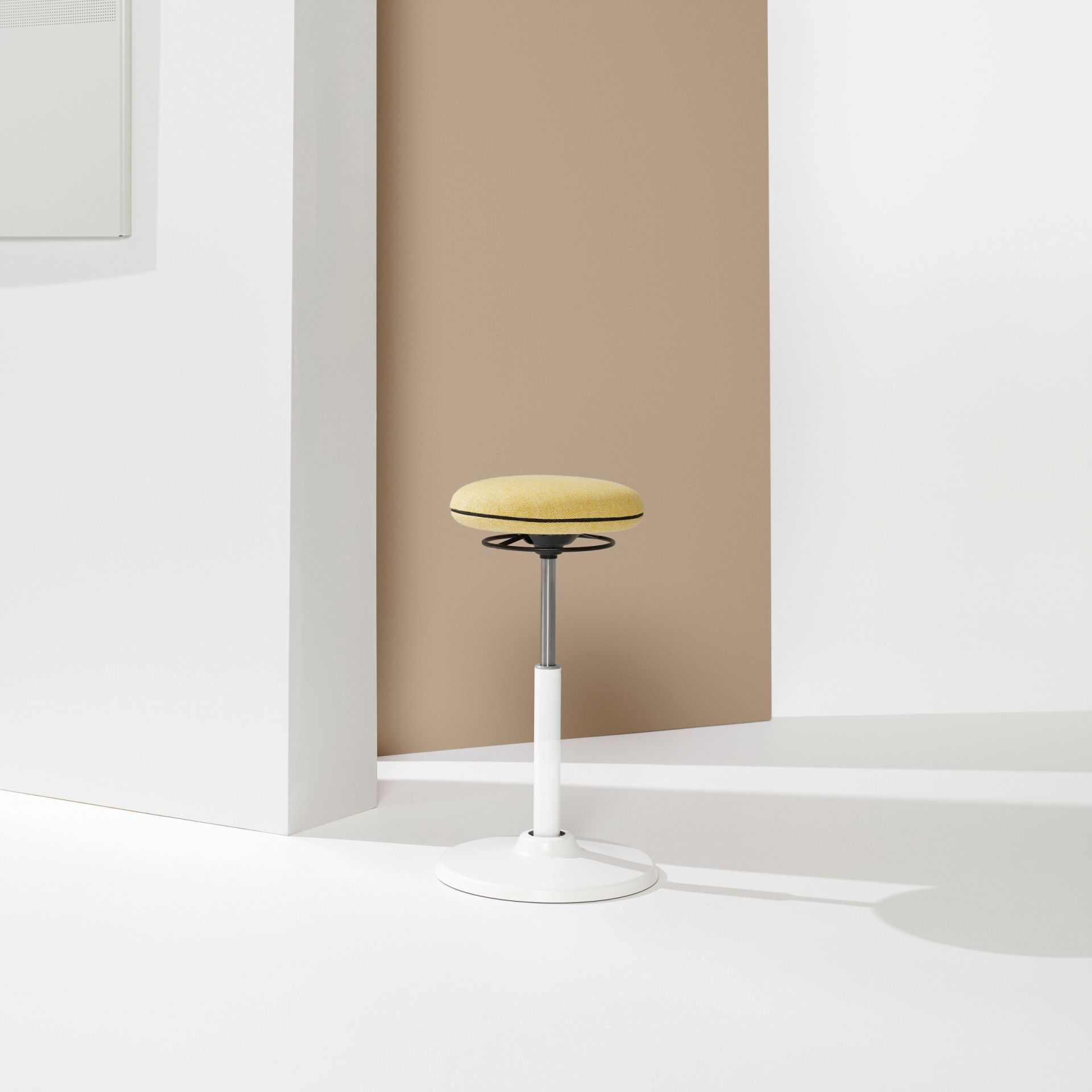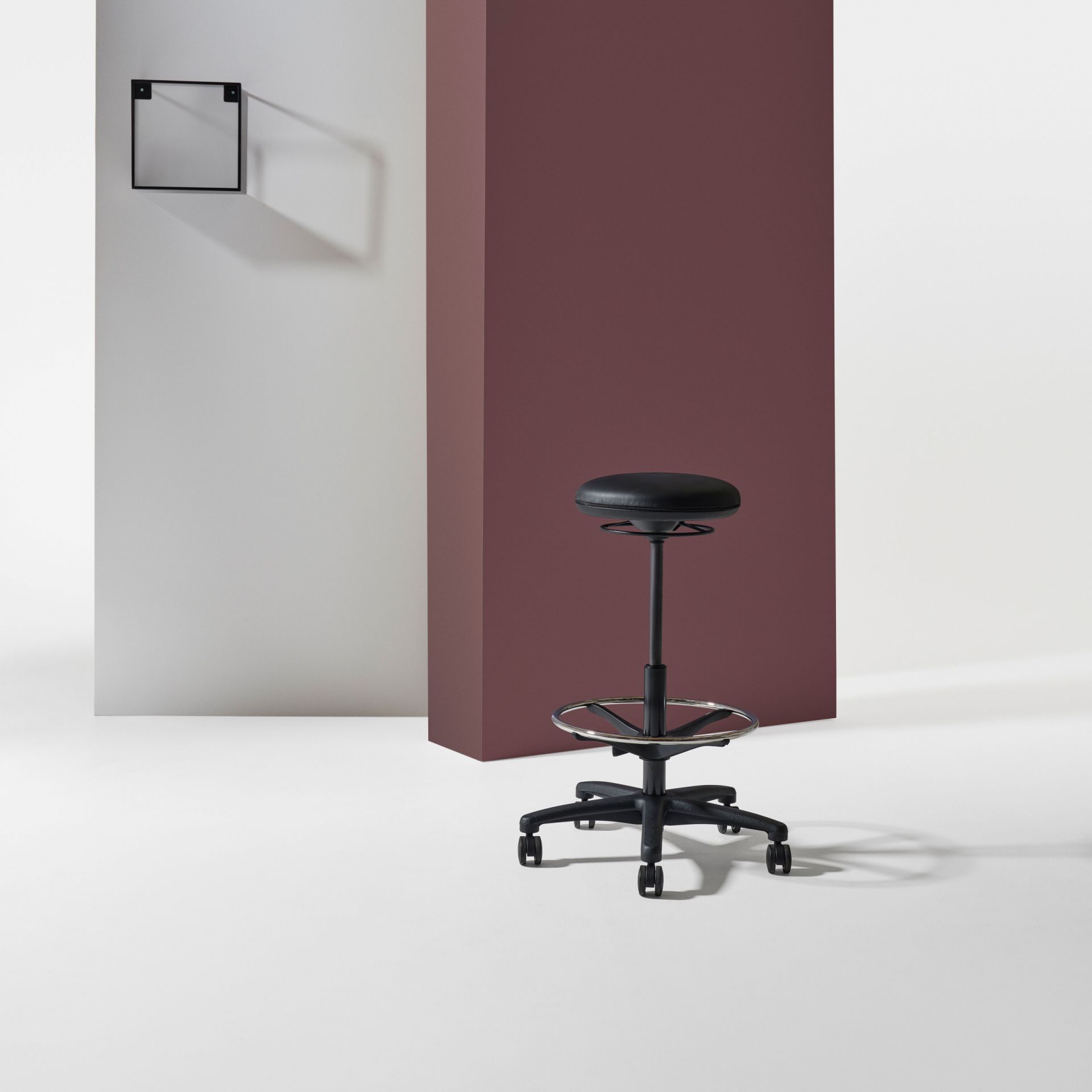 Joi workchair
Low / high office stool
Joi stool is an ergonomic alternative to a classic office chair. If you have discovered the benefits of a saddle chair or balance ball, you will love Joi. This minimalist office stool encourages movement and variety in your sitting. The joystick base actively stimulates sitting by balancing, and provides free movement in 360 degrees. Since no settings are needed, Joi is a flexible chair that suits many different users. It's flexibility means that it also fits well in the home office.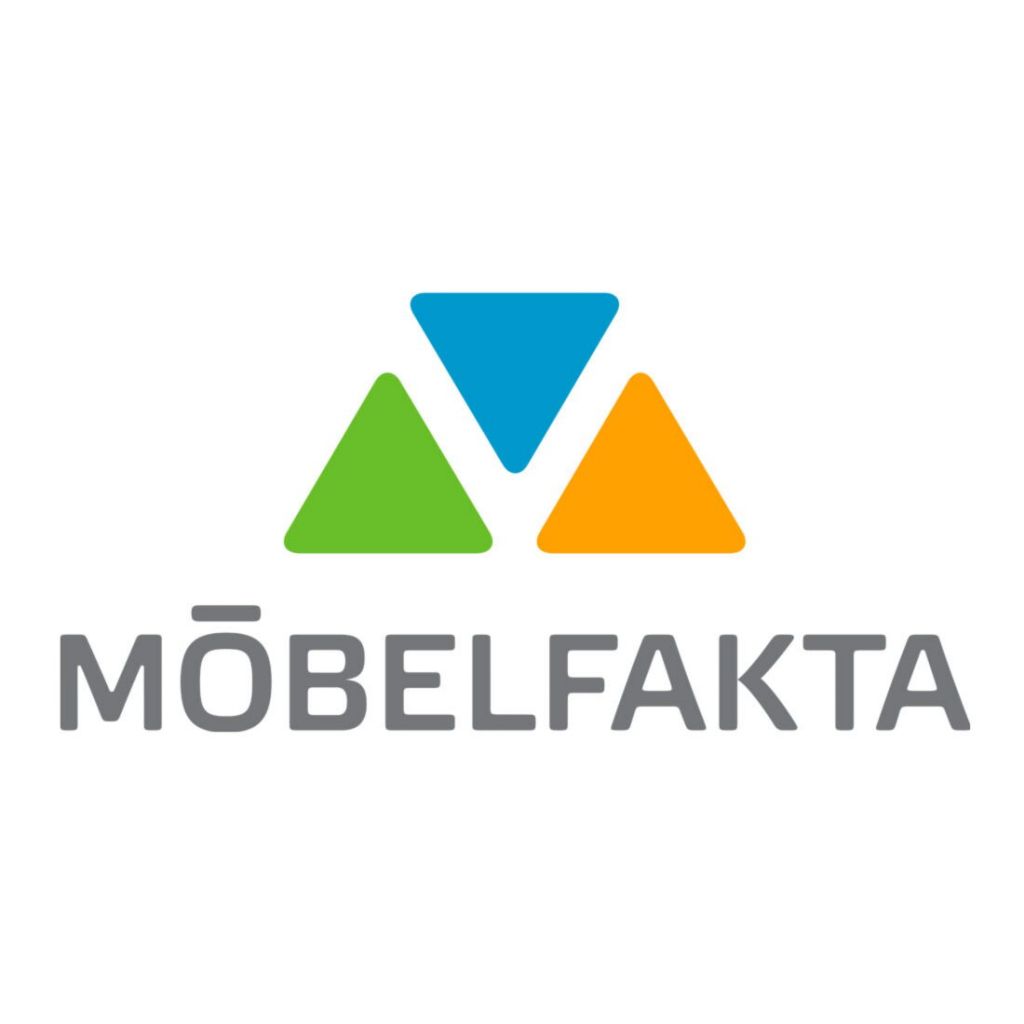 Details

Options & accessories

Downloads
Foot plate with Joystick function, or swivel base with castors/gliders.
With foot plate:
Joi with joystick function and foot plate is cretified by Möbelfakta.
Standard seat height, adjustable 580-790 mm
Low seat height, adjustable 400-530 mm as an alternative
Gray, black, or white joystick base
Comfort seat
Metal base, foot plate Ø415 mm
With swivel base:
Standard seat height, adjustable 490-630 mm
Low seat height, adjustable 390-510 mm as an alternative (also available in seat height 590-800mm, see Joi high chair)
Comfort seat
Black swivel base with unbraked castors for hard floors as standard
Polished swivel base as an option
Foot support Ø450mm as an option for Joi with swivel base